Romance from Chopin's 1st Piano Concerto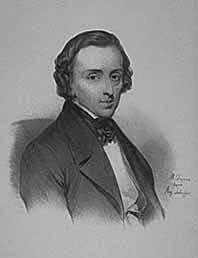 Featuring one SID chip and one piano.
If you like this, you may also enjoy the larghetto from Chopin's 2nd piano concerto.
Discuss this page
Jag tar inget ansvar för det som skrivs i forumet, förutom mina egna inlägg. Vänligen rapportera alla inlägg som bryter mot reglerna, så ska jag se vad jag kan göra. Som regelbrott räknas till exempel förolämpningar, förtal, spam och olagligt material. Mata inte trålarna.
Anonymous
Sat 24-Jul-2010 11:32
Wonderful version, sweet touch. TF
Anonymous
Sun 31-Oct-2010 04:37
http://www.youtube.com/watch?v=MKPORUMh7nA
Anonymous
Wed 7-Oct-2015 13:06
!!! Linus YOU ARE GREAT !!!
Anonymous
Wed 7-Oct-2015 13:19
!!! Man just sitting home and listening music relaxing best of it thx for your perfomance !!!