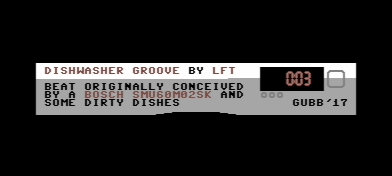 Dishwasher Groove
A beat was coming from the dishwasher in the kitchen, so I turned it into a SID tune for the C64 music compo at Gubbdata 2017, where it ended up on 3rd place.
Download
Here's the CSDb page for Dishwasher Groove.
Posted Thursday 21-Sep-2017 19:32
Discuss this page
There are no comments here yet.